Flu shots are now available for patients of Amherst Family Practice, 6 months or older. Call for an appointment.
We offer regular flu vaccine, high dose for patients 65 and over, special formula for under 3, nasal spray, and intradermal.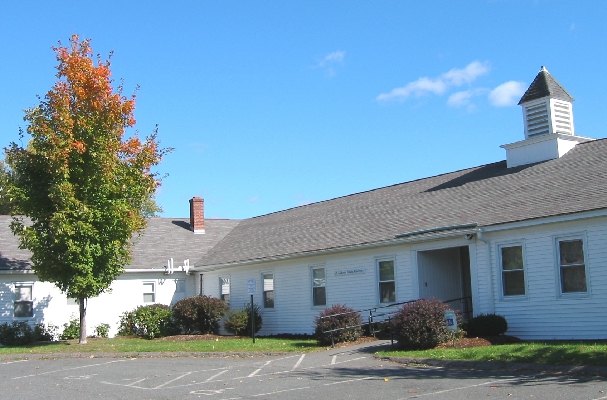 At Amherst Family Practice, we are committed to providing
excellent health care
for people of all ages
in a comfortable and friendly setting.
We have a safe and easily accessible office location at 29 Cottage Street in Amherst, MA. Conveniently located within walking distance of the high school, the University of Massachusetts, Amherst College, and the center of town, we are also close to the PVTA bus route. We have ample free parking, with reserved parking spaces for handicapped persons and for people with infants.


We have convenient office hours. We offer same-day appointments for most "sick" visits. We are committed to providing prompt, courteous, and friendly service.

Dr. Weaver and Dr. Santiago are each board certified in both Pediatrics and adult Internal Medicine. They provide primary care for all ages: newborns, children, teens, adults, and elders. They are on the staff of the Cooley Dickinson Hospital in Northampton, MA, where they partner with the Hospitalist program. They provide routine gynecologic services to women, including breast, PAP, and pelvic exams. The office is equipped to do basic medical procedures, including suturing and punch biopsies. We offer laboratory services on site.




We believe strongly in preventive care and in life-style management to maintain wellness. We are respectful and accepting of individual differences and welcome people of all ages, creeds, and ethnicities to our practice. We enjoy being able to care for the entire family, allowing us to get to know you in your wider context, and affording you the convenience of one visit for several family members. We are open to the use of alternative modalities of wellness and healing and are willing to help our patients assess the risks and benefits of these therapies. We encourage our patients to take an active role in their care.




We are active learners, continually studying to keep abreast of new medical knowledge and developments. We are glad to help you learn more about your own health or illness. To facilitate this, we provide links to some reliable and informative Web sites.




We want to be accessible. We maintain a Web site, and provide email access for scheduling appointments, requesting refills, or for quick non-urgent questions for the doctor. We cannot make house calls except in rare circumstances, but we do make "mouse calls" -- low-cost Web-based visits for many non-urgent problems (see "Email Us" on the left side of this page). We have a phone voice-mail system that allows you to leave a non-urgent message or to reach a doctor for urgent concerns at any time after-hours. We use an electronic medical record, one of the first practices in the area to implement this exciting technological advance.





We always welcome suggestions from our patients on how to improve our services.